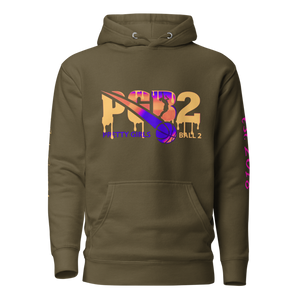 PGB2- Pretty Girls Ball 2 Athletic Brand
Shimmery PGB2 Hoodies- Limited Edition
Sale price Price $55.00 Regular price
Our Limited Edition PGB2 Hoodie stands out with our vibrant logo played into a shimmery inspired color block.
The RIGHT sleeve reads "Never Back Down" and the LEFT sleeve reads "Est. 2018" the year the PGB2 brand was founded.
Only Available in Fatigue Green.  Hoodie is a unisex fit, comfortable, soft style cotton.